Got questions on how to configure the Virtual Halo app? No problem, we've listed the steps below:


1.) Download app from the Apple iOS App Store.
2.) Open the app by pressing the icon that looks like:  
3.) Enter your email address and a password you would like to use for your Virtual Halo account and select "Sign Up." You will then be asked to confirm your password, then press "Sign Up" again.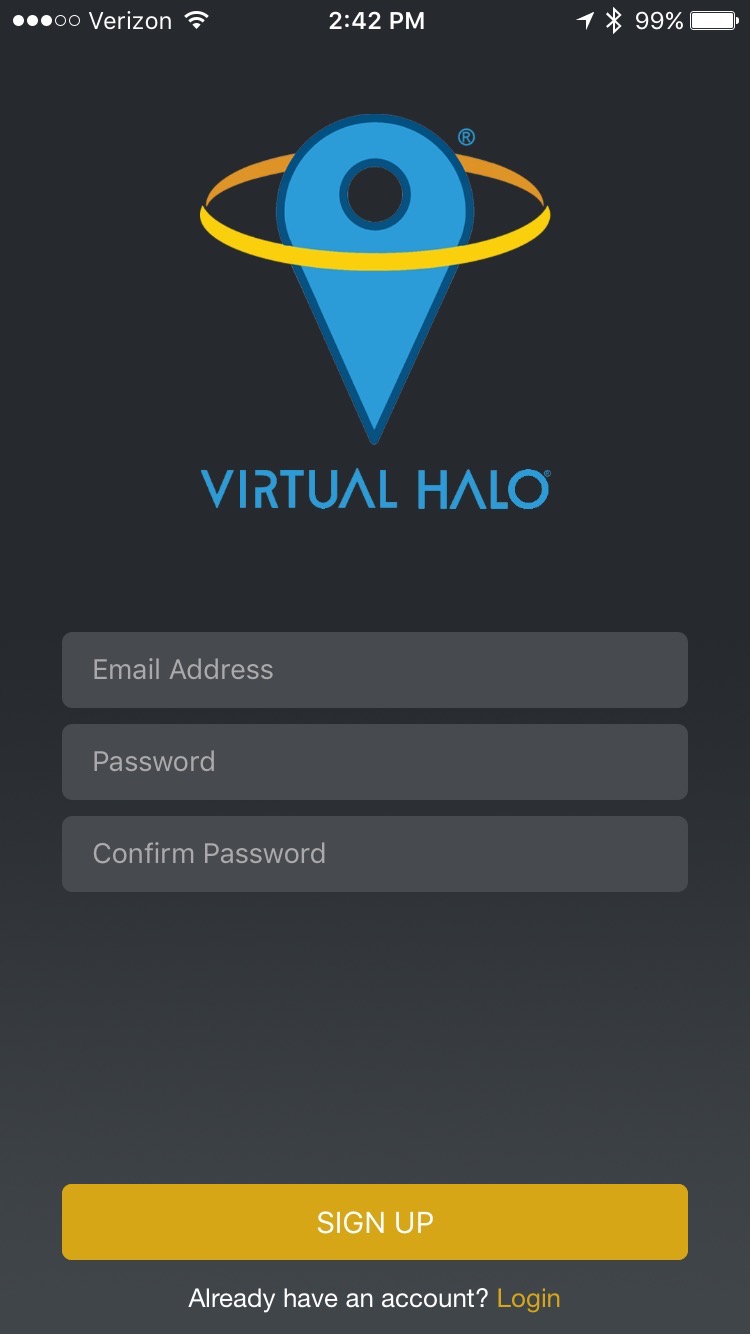 4.) Enter your First Name, Last Name, and the Phone Number of the phone you're using (it's important not to use any one else's number or Virtual Halo may not work the way it's supposed to).
5.) Now, you'll have to select a 4-digit PIN. This is used when cancelling an SOS alert. We would suggest not using any more than one of any given number, i.e. 1122 or 1123.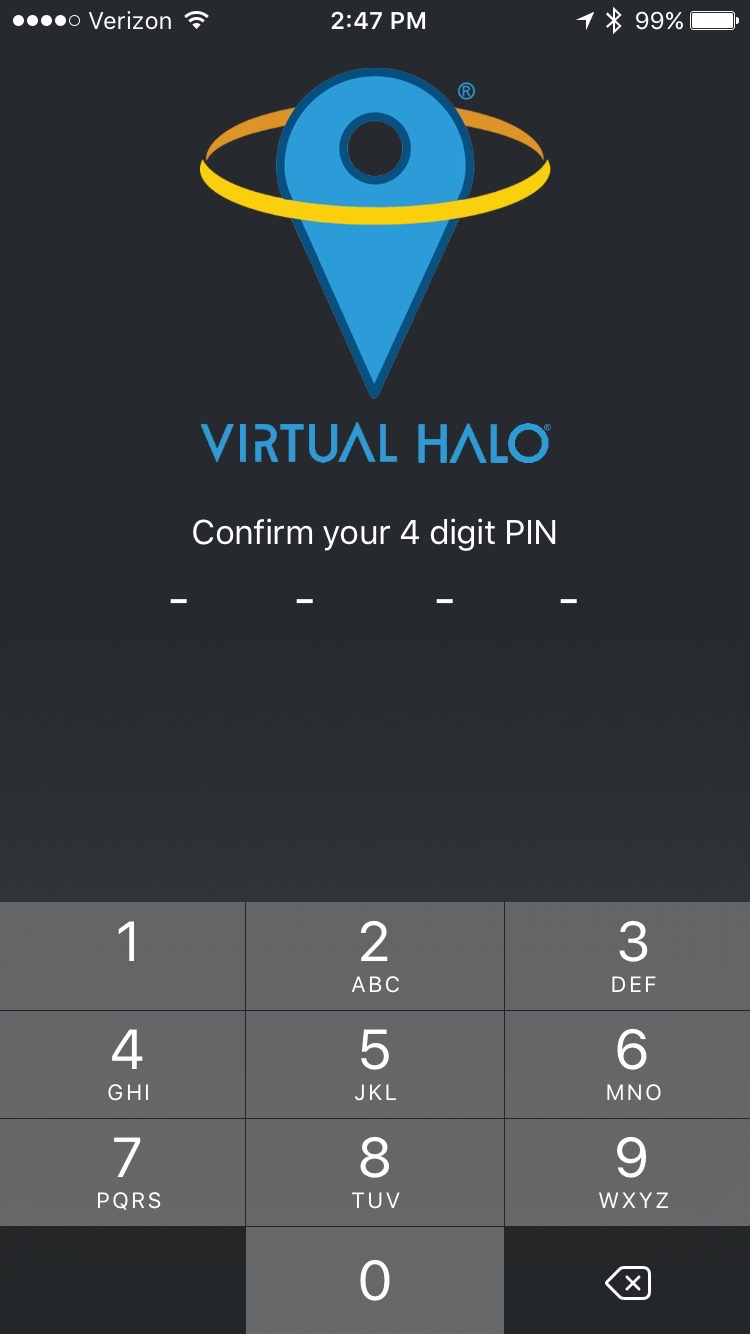 6.) You're now asked to choose an Emergency Contact. This is the person that Virtual Halo will send a text message to in the event of an active SOS, Check-In, or Going Out alert. Make sure you select an Emergency Contact that has a phone number that can receive text messages (carrier fees may apply).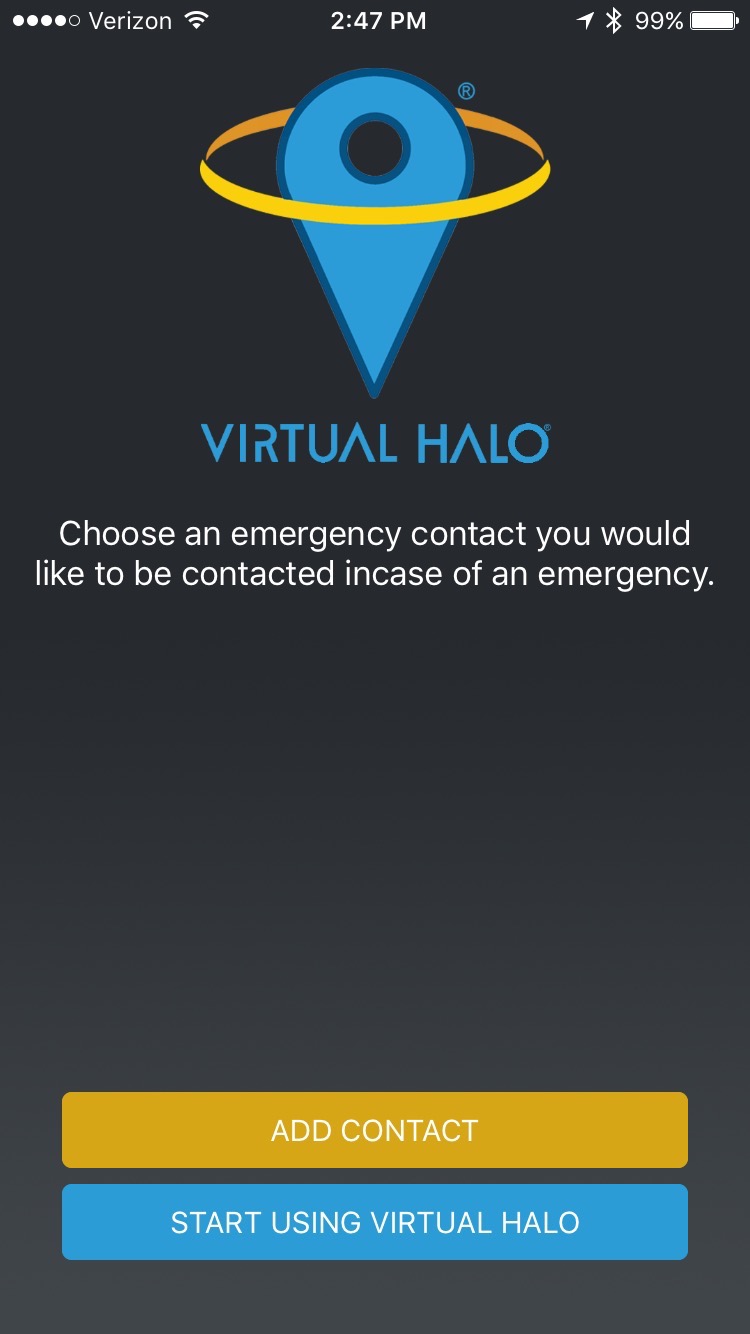 7.) After you've selected the Emergency Contact you'd like associated with your account, select the blue "Start Using Virtual Halo" button to be taken to the app. You will then see:
8.) To change any of the settings you created during the setup process, open the menu by selecting the menu symbol at the top left of the home screen. Have a Safe Day!